Access many of Tomahawk Public Library's digital resources with your library card while you're practicing social-distancing. If you don't already have a valid library card, you can apply for a free temporary "online only" library card by filling out the form below.
Once the form is submitted, we will call or email you to verify information and help with any account access questions.
By registering for this "Online Only" Library Card, you will be able to checkout eBooks and eAudiobooks on Overdrive and/or Libby, take educational courses on Gale Courses Online, research your family history through Ancestry (this is a limited time access), etc.  Take advantage of these great options!
Once the library re-opens, users can visit Tomahawk Public Library with their photo ID and proof of address to get a full use library card. Please email copy@tomahawk.lib.wi.us if you have any questions.
Tomahawk Public Library "Online Only" library cards are only available to people who live in the Wisconsin Valley Library Service area of Wisconsin.  If you live outside this service area, please contact your local library to see if they are offering a similar resource.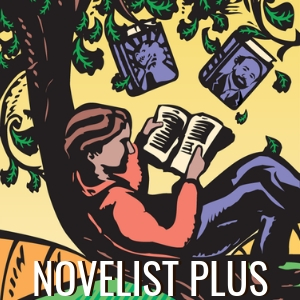 A reader's advisory database recommendations, author biographies, articles and lists for fiction and nonfiction books.
Professional and personal enrichment online courses. Taught by experts in their field 12x per year.
Resources & Lifelong Learning
Tomahawk Public Library
300 W Lincoln Ave
Tomahawk, WI 54487
Phone: (715) 453-2455
Fax: (715) 453-1630
Email: copy@tomahawk.lib.wi.us
Hours
Monday - Thursday 10 - 7
Friday 10 - 5
Saturday 10 - 1
Library Closures
Library CLOSED
December 22- 25, 2023
Christmas  Holiday
December 29 - January 1, 2024
New Year's Holiday